Customer Success Stories
Client Testimonials


As a manufacturing company on Microsoft Dynamics GP for over 14 years, we had never utilized the Manufacturing Module. It wasn't until four years ago, during the transitional phase of acquiring another manufacturing company, that we were referred to Dan Abernathy at Manufacturing Resource Partners. In a short time frame, Dan guided us through implementing GP Manufacturing at the newly acquired company as well as our two other Plants that same year.
The value that Dan Abernathy brings through his straight forward approach and experience gained through servicing all types of companies throughout the years is something you cannot put a price on. To this day, Dan Abernathy is one of our Company's most trusted resources for assisting with our GP System as the Company grows. I leverage Dan's input regularly and would highly recommend him and Manufacturing Resource Partners to anyone looking to bring their Microsoft Dynamics GP System to the next level.
C

had Kawai
Financial Systems Manager
Hawaiian Host, Inc.
Honolulu, HI

Dan Abernathy of Manufacturing Resource Partners was a driving force in our successful implementation of Microsoft Dynamics GP. Dan was straight-forward and honest during the entire process and provided unrivaled expertise and guidance in GP Manufacturing. Dan is the recognized expert in GP Manufacturing and was able to quickly dissect existing processes and guide our implementation team through best practices for both systems and process. He provided direct and complete answers for all things GP Manufacturing. Dan made no unreasonable promises and was essential in ensuring our team met our target implementation date. There were late evenings during the final push and Dan was there to ensure our success. He is a pleasure to work with and believes in imparting his knowledge to those around him. If your team is struggling with GP Manufacturing or is planning an implementation, scheduling time with Manufacturing Resource Partners and Dan Abernathy should be your first priority!
John McManusIT ManagerVeneer Technologies, Inc.Newport, North Carolina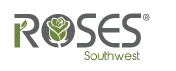 We have been using Microsoft Dynamics GP for over 15 years, but it wasn't until we started getting help from Manufacturing Resource Partners that we began using it efficiently. The MRP team has helped us tremendously in setting up the optimal system for our manufacturing and inventory processes. They helped in training, configuration and implementation, and to recommending third party tools that make our daily operations a lot more efficient. We have accomplished real-time manufacturing entry and labeling with the ability to analyze every detail along the process. We have made considerable improvements in our variances and waste because we have the right information at the right time. Closing months and analyzing performance has never been easier and we couldn't have accomplished this without the help and expertise provided by Manufacturing Resource Partners.
Amir E. LaraIT Director and Finance OfficerRoses Southwest Papers, Inc.Albuquerque, NM

EIZO Rugged Solutions is a high-performance computer graphics solutions company that serves commercial, defense and Air Traffic Control Management markets. Microsoft Dynamics GP 2013 R2 has been in use with us for over 2 years and were in a position where we believed we would never resolve all the issues that were coming to the surface. We began to venture around the idea that we would have to start over with a new Database until I reached out to Manufacturing Resource Partners based on what I saw and heard at the 2016 GPUG Summit. I must say I am still impressed with all that I saw there and I am actively seeing today.
MRP has been our partner since December 2016 and we have made strides that are nothing short of amazing. Dan Abernathy is easy to work with. He is a great listener, teacher, troubleshooter and problem solver. There is never a time that I am confused or lost in his instructions or his reasoning where processes and procedures are concerned. His ideas around what we do here are always dead on and if we can't make it work together he points me in the direction that possibly can or will.
We are very pleased to be a part of the MRP clientele and would encourage anyone who is looking for assistance with Dynamics GP Manufacturing and/or Field Service to reach out to MRP. Their team is truly the epitome of the name Manufacturing Resource Partners.
Kyana BrooksOperations ManagerEIZO Rugged SolutionsAltamonte Springs, FL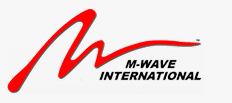 When M-Wave made the decision to implement MRP in Microsoft Dynamics GP we knew we needed to find real experts for this critical project. We searched the community and all signs pointed to Manufacturing Resource Partners. We are so happy we chose to connect with them and this has turned out to be a great decision. Their expertise on both the implementation of and use of MRP and Manufacturing in GP is second to none. Dan Abernathy and Don Kapuscinski have become great resources and real stakeholders in M-Wave's success.
David CannonIT/Engineering ManagerM-Wave International, LLC Glendale Heights, IL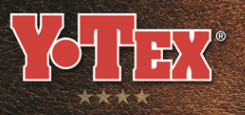 When we installed Great Plains in 2001 we only used the accounting portion of the software with another ERP integrating into the financials. It was functional but did not completely meet our needs so they had some custom changes made to satisfy our requirements. In 2008 we again enlisted the support of Manufacturing Resource Partners to move our order system from the legacy ERP platform to fully utilize all of Dynamics GP. They were able to transition the entire historical data into the Dynamics GP database and again were instrumental in getting some customization done to meet our needs. With MRP's guidance we have also installed a Web Based order system and more recently a Barcoded inventory system. The staff at MRP is very professional and have always responded to my needs in supporting the Dynamics GP Software platform.
Mic KenneyIT Systems AdministratorY-Tex CorporationCody, WY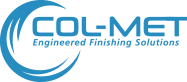 Honestly by the time we engaged MRP, we were actively looking at alternative ERP systems and had more or less given up on Dynamics GP-Manufacturing. But before spending all that money on a new system and implementation we thought we would take a look at what it would cost to fix GP.
Now its 5 months later and we have had 3 onsite visits from MRP, and they have delivered most everything they promised. MRP came onsite in March and gave us a plan that promised some unbelievable improvements in 3 visits, and they delivered. These guys know where their strengths are, namely:
In practical manufacturing expertise in general, they have real would experience and benchmark standards that you can use to determine your plants manufacturing performance.
In GP, their expertise is in all the modules that manufacturing touches, namely SOP, POP, Inventory Control, manufacturing and costing and related accounting.
MRP know where their expertise lies and they stick to that, they don't try to bluff their way into areas where they are less than expert to maximize billings. For example, our consultant couldn't help at all with Bank Reconciliation.
MRP came in to see in March and reported that they could achieve for us over three visits, each lasting 4-5 days, with specific deliverables for each visit. They have delivered as promised and exceeding our expectations as a result.
I have no problem recommending MRP to any manufacturer.
Charles CecilGeneral ManagerCol-Met Spray Booths
Rockwall
,
Texas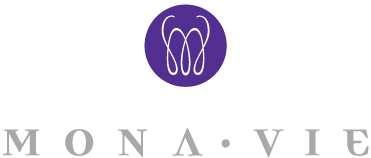 I wanted to take a moment to write and thank you for all of Manufacturing Resource Partners help and expertise, which proved invaluable to MonaVie's ERP implementation. MRP's project management skills were noticed early on with the ability to understand our needs, making it a priority to learn as much as possible about MonaVie and execute accordingly. This ability, along with MRP's "roll-up-the-sleeves" attitude, made this a successful partnership.
Streamlining business processes with a company like MonaVie is not an easy undertaking. The challenge early on was to successfully run Multi Site MRP within Microsoft Dynamics GP. This was accomplished very satisfactorily using standard system functionality and a judicious investment in some small customizations. MRP also enabled the generation of a few Inter-Company transactions in a manner that enabled better reporting and tracking than were available elsewhere.
Manufacturing Resource Partners not only helped MonaVie "go-live", but also helped reshape how we do business. MRP's vision, hard work, and fastidious nature make working with you an asset for any company looking to move ahead with their goals, plans and objectives.
Much appreciated,
Scott Young - Supply Chain Director

Being a small and lean company, Hydro Systems recently implemented a major overhaul of our customized version of Microsoft Great Plains. Managing a manufacturing ERP implementation without a true ERP professional can be a scary proposition and we were not in a position to hire an experienced ERP professional. Our solution to this problem was to have Manufacturing Resource Partners, LLC. manage the implementation of our manufacturing system and they have provided us with an efficient and cost effective solution. The real world manufacturing experience and the Great Plains system knowledge that the Manufacturing Resource Partners implementation team delivered exceeded our expectations. They provided practical business solutions and their knowledge, integrity and commitment to finding a cost effective solution cannot be overstated.
We consider Manufacturing Resource Partners an essential part of our team, with regard to both our Great Plains ERP implementation and business practices in general. Their contribution is unquestionably what made our implementation successful.
Brett Burningham - Assistant Controller
Hydro Systems Implementation Project Manager

When Knelson made the decision to replace our legacy manufacturing system we wanted a partner we could trust during our search and replacement process. We turned to Manufacturing Resource Partners. They had been our manufacturing consulting partner for years with our legacy system, and we knew we could trust them when they proposed Microsoft Business Solutions – Great Plains Edition for Manufacturing as the right system for our future. Their combination of real world manufacturing experience and their extensive successful ERP implementation history gave our management team the confidence to go forward. The plan was set to go live in 120 days after our planning kickoff, and we went live on schedule and under budget on 2/1/2003. The consultants from Manufacturing Resource Partners were prime movers in keeping the project on track while using the budgeted consulting hours efficiently. The results have been increased visibility and accuracy of productions costs, increased throughput, and increased companywide productivity that comes from the entire company working in one business system.
Pat Thornton – IT and Projects Manager, Knelson Industries

When NavCom Technologies, a John Deere subsidiary, needed to find an experienced manufacturing partner to help us with our Microsoft Great Plains implementation we were directed to Manufacturing Resource Partners. We were having a difficult experience with our implementation prior to the arrival of Manufacturing Resource Partners on site, but their experienced consultants were able to show us how we could move forward quickly and effectively within a short period of time. Our consultant became an integral part of our team driving us forward with bribes, humorous cajoling, great training and documentation. Even when not on site our consultant monitored our dialogue with Tech Support and jumped in if he thought we were in danger of going in a direction inappropriate for our business. We are, thanks to Manufacturing Resource Partners, able to now exploit the productivity improvements that can be derived from an organization that is functioning with a single, integrated ERP system.
Robin Kelso - VP of Finance, NavCom Technologies - A John Deere subsidiary.

We used Manufacturing Resource Partners to help us re-implement a failed Great Plains Manufacturing implementation here at Ontera, and I can honestly say that their contribution was pivotal to the success of this very difficult challange.
We have no hesitation in recommending MRP for their manufacturing expertise and at using that expertise in exploiting Microsoft Great Plains Manufacturing.
Graeme Sage, IS Manager - Ontera Modular Carpets Pty Ltd, Sydney Australia

We needed help with our Great Plains manufacturing implementation. Our original Great Plains VAR was learning both manufacturing and the manufacturing software while on site with us and we were getting no where fast, ….and at great expense.
We eventually found the right person at Microsoft Great Plains and he introduced us to Manufacturing Resource Partners, LLC. Based on their knowledge of the software package and years of practical experience in a manufacturing environment we contracted MRP, LLC to help us sort out our failed implementation. Their professional approach and skill turned the beast into a useful and practical tool which now aids us in our operation.
My advice to anyone implementing Great Plains Manufacturing: Contact MRP LLC prior to the implementation of Great Plains Manufacturing and insist that your VAR partners with them. You will get the best return on your investment possible.
President - Taylor Valve Technologies